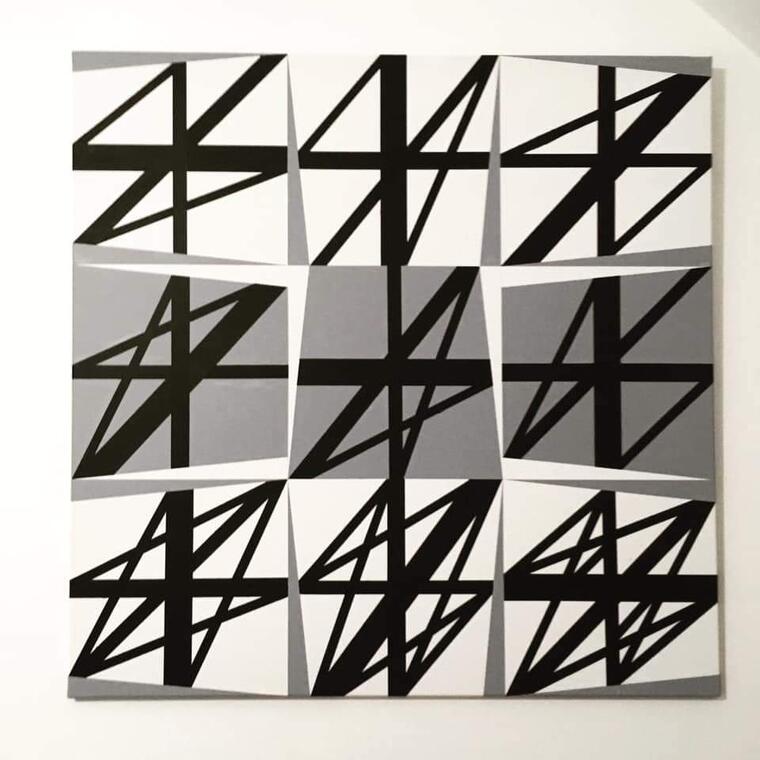 Exposition de Joseph Buis
Born in Saâcy Sur Marne (France) in 1955, Joseph Buis began to paint at the age of fifteen following the advice of local artists, and considers himself to be self-taught. In parallel with painting, he worked as a Specialized Educator and Art Therapist with people in difficulty, up to retirement age. In 2014, after having stopped painting for 15 years, he resumed his work as a painter making a clean sweep of his past research, and painting monochrome gray canvases with vertical and horizontal lines. The paintings of P. Mondrian, K. Malevich, and F. Morellet were for him sources of questioning and reflection. Since then he has introduced diagonals and colors to broaden his work. His current approach is based on geometric structural work: built / deconstructed, composition / decomposition, painted / unpainted, with diagonal lines of tension inscribed in flat perspectives, on canvases assembled in modules for presentation in polyptychs.

Geometric painting exhibition.
Schedules

From

September 26, 2020

until

October 24, 2020